Call Us Today For A Free Consultation.
Your Bookkeeping services in Sydney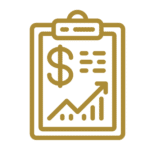 EXPERTISE
With our 20 and more years of experience in the field working with small and big companies, we deliver more value for less.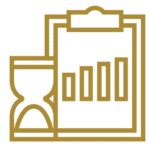 NO DOWN TIME
With our 364-day support , businesses have nothing to worry about. We are always just a phone call or email from you.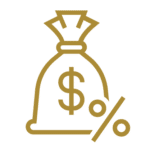 NO SURPRISE FEES
Our fixed price packages allow you to plan ahead and budget, knowing that you will never have hidden fees with us.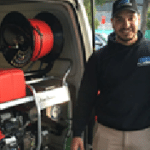 "Many accountants promise the world and don't deliver, you get what you pay for. The team at Silver Peacock have always been there to answer every question I had, weekday or weekend, always there. They provided me with more than just accounting and taxation services."

Gerrard F
Gee Plumbing & Maintenance Pty Ltd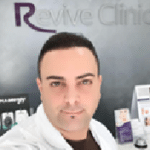 "Starting a business is never easy, the team at Silver Peacock & Co were there from day one, explaining all my options, discussed short and long term planning. The team helped me from business name registration to providing advice on my trade mark application."
Rodi N
Revive Clinics Pty Ltd
They provided me with more than just accounting and taxation services.
Bookkeeping for your business can be very time-consuming, especially with everything else you need to do on a daily basis. At Silver Peacock & Co, we understand that you may have a lot on your mind, which is why we offer a wide range of bookkeeping services to alleviate some of the stress.
Come to us for help in reporting your Business Activity Statement or for assembling your business records for your tax returns. Regardless of what you need, Silver Peacock & Co. can help you prepare and analyze your financial reports for better awareness of how your business's financial situation is running.
---
---
It's our goal to handle all of your accounting needs so that you can have more time to use on your business, friends, and family. One of the ways we can do this is through setting up your accounts with Xero. We'll put all your information into a balance sheet to show you your profit and loss in one easy-to-understand place; and in a way that will still suit your business too.
Using Xero, we will also ensure that your data is easily accessible anywhere, at any time, and on any device. You can be anywhere in the world, but as long as you have internet access, you can stay up-to-date on everything that's happening in your company.
You can also work on the file at the same time so you know that all data is up-to-date without having to constantly send one file back and forth via email or in person.
Practically, using our software can reduce the hardware needs at your office - you only need internet access. You don't even need to install or maintain the software on individual computers, making your life that much easier when employees can access the data from any computer too. With everything in real time, you'll know exactly what your cash flow looks like at all times.
Rely on us to handle all the installation for you and to keep your data safe and secure. Chat with us about which software may be best for you and your business, and how you can use your software to benefit your small business.
Handling Taxes and Accounts
---
---
Our accounting software setup and data entry services will keep you aware of every dollar in and out of your business, which will help with taxes and reporting. Allow us to help you with your tax returns, not only just for individuals, but for partnerships, companies, and trusts too. All of your taxes will be up-to-date, as we keep track of taxing and accounting requirements based on your income and your business's operations.
We'll also be here to assist you with other sorts of tax compliance, like GST or business advisory work. Rely on us to handle these types of taxes for the goods and services you provide, and to help with your Business Activity Statement too. We know how to work with these types of statements for any sort of business so that we can help with data entry, electronic filing, and even processes like payroll setup and paying wages. Since we're based in Sydney, we know the NSW tax bracket and rate of payroll tax in the area, allowing us to be that much more accurate.
When it comes to handling accounts, there are other processes we are able to focus on as well. This includes profit and loss statements, invoices, and any account reporting you need to be done. Work with us either online using one of our software installations, or in-person, depending on your personal preferences.
We can even help with processes like bank reconciliation, where we will match your balances to a corresponding bank statement. This way, we'll be able to understand any changes between the accounts and make sure that all accounting and tax records are appropriate. If you're a sole trader, you'll especially benefit from having us go over processes like this that would otherwise take up valuable time and energy on your part.
Let us work with the ATO for you to handle any and all taxes that are required to keep your business running as it should be. You won't ever have to deal with the ATO again, as we handle everything for you.
---
---
After years of working with many types of businesses, we've seen just about everything. We know where businesses need to improve and how we might be able to assist properly. Our solutions are based on your specific needs, so rest assured that we will be able to prepare long-term solutions that are flexible while still meeting your requirements.
Let us work with your current systems, or we can work out a specific streamlined process, to ensure that you have the proper solutions for your business. It's our goal to improve the profitability of your business by making sure that your bookkeeping is up-to-date and accurate.
Come to us for a fair price and convenient services in Sydney, Australia. We can help get everything done all in one place so you can save both time and money, with a process that will work just right for your business.
It's our goal to help small businesses run well with our friendly accountants, bookkeepers, and BAS agents on-site to provide professional bookkeeping and accounting services quickly and efficiently. Rest assured that we won't compromise our accuracy as we work and that we will respect your confidentiality and individual needs.
---
---
When you come to us, our team of fully-qualified bookkeepers will be more than happy to jump in to solve all your bookkeeping and accounting problems. If you would like us to help with physical books, give us a call and we can come right over to help you organise your papers in a way that's easy to understand.
As for off-site bookkeeping, this sort of bookkeeping will allow you to reduce the disruption to your staff while we keep your software completely up-to-date and working. Everything is off-site so that there's no need to worry about random papers, computers, or any other traditional bookkeeping aspects. Our BAS agents are trained to handle both processes, so that whether you prefer an online process or you still want to keep some of your records in paper format, we have the tools to be able to help.
By working with us, we will assign you with a dedicated account manager who will get to know your business. This is how we are able to tailor our services specifically to your needs, making sure that everything is done properly and that you have no need to worry about the future state of your business.
Let us discern what types of long-term processes might help you, and rely on our experience to find a solution that will reduce your expenses, increase your profits, and scale your small or medium-sized business.
Whether your business is large or small, our staff will know how to help. Even if you're dealing with catch-up work, at Silver Peacock & Co, we know the types of processes you need to keep your business going for a low fixed fee that won't break the bank. We understand that you're working hard, and we are more than willing to flexibly work with you with to suit your specific needs.
Come to us if you're looking for some of our many services, including:
Online and cloud-based bookkeeping, using software like Xero or MYAB
Any sort of bank reconciliations
Accounts payable and receivable, such as invoice generation, maintenance, and reconciliations, as well as payroll processing and superannuation
Cash flow and management reports
Bank and credit card reconciliation
Debt and creditors reporting, along with debt collections
Profit and loss, balance sheet, and other sorts of accounting reports
We have the skills and experience to work with you on any of these issues and many more. We know how to tailor our work to what you need, so contact us to see if we may be able to help.
---
---
When you contact us, we will provide you with a free consultation. We will go over your business model with you and discuss how our  services can help with your business specifically. Give us a call or send us an email to learn more about what we can do to keep your business running as it should be.
As a small business owner, we know that it may be difficult to keep everything running properly at all times, which is why our services will be tailored just for you.
---
Parramatta
Blacktown
Eastern Suburbs
CBD