Call Us Today For A Free Consultation.
Trusted Compliance Accountant in Sydney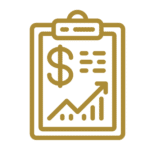 EXPERTISE
With our 20 and more years of experience in the field working with small and big companies, we deliver more value for less.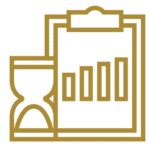 NO DOWN TIME
With our 364-day support , businesses have nothing to worry about. We are always just a phone call or email from you.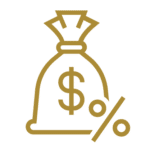 NO SURPRISE FEES
Our fixed price packages allow you to plan ahead and budget, knowing that you will never have hidden fees with us.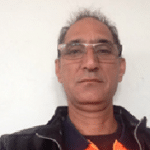 "The best decision I made is changed my accountant and came to Silver Peacock & Co, all my affairs with the ATO are now in order and their experienced compliance team have helped me challenge ATO reviews successfully."

Manzoor A
Airwick Air Conditioning Pty Ltd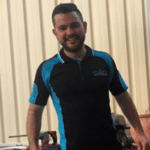 "I'm a tradie and I work better on the tools but not paperwork. That's something I never had to worry about since I came to Silver Peacock & Co. They helped me minimise my tax, took care of my payroll, any ASIC or ATO reminders were always sent to me. They are always on top my company affairs!"
Simone R
Insight Electrical & Maintenance Pty Ltd
I'm a tradie and I work better on the tools but not paperwork. That's something I never had to worry about since I came to Silver Peacock & Co
Companies in Australia need to be mindful of maintaining compliance with financial statements and financial reporting. Beyond accuracy in your tax returns, there are many complicated compliance requirements. Our business services ensure your company's financial documents meet all reporting requirements and give you a long-term tax solution. The financial accountants at Silver Peacock & Co. will work with you to prepare all the documents you need.
Corporate Tax Return Preparation
---
---
Australian tax compliance is much more complex for businesses than it is for individuals. You need to know all the financial reporting requirements and it can be difficult to understand many of the complexities beyond your general ledger. That's why we're here to serve your needs through our business and corporate tax return preparation.
Our professionals specialise in many different industries and specific situational knowledge. We can help your company prepare for expected income tax and deferred income taxes, as well as assist your company to situate itself for the most advantageous future tax benefits.
Multinational Tax Assistance
---
---
In order to ensure your business expands without limit, you need to partner with a team that knows the ins and outs of international tax regulations. If you're in Melbourne or Sydney and you are expanding to the United States, we'll help you plan so you know what has to be reported and where.
We can help you throughout your entire accounting process, and help you ensure all legally mandated documents are submitted appropriately to the country and agency requiring them.
Helpful Reminders for Tax Compliance
---
---
You can make compliance easier with these helpful reminders:
Accuracy is paramount when filing official documents, especially financial documents. Keep immaculate, detailed records to make sure that all the financial documents you're required to prepare are likewise accurate. Keep records of all relevant expenses, company invoices, profits, losses, and payments.
If you're unsure if the records you have are relevant, keep them on-hand in case they're necessary later and get a professional's opinion. While you may count expenses such as posting for new jobs, job listings, and alerts to grow your company, personal expenses put on a corporate card do not qualify in all situations.
It is important to be aware of the documents that you are legally required to submit, and the dates they must be filed by. Plan ahead of deadlines to ensure that no part of your submission is rushed and therefore, more likely to arrive late or contain errors. You're surely familiar with the mandatory income tax return, but another required form you'll need to prepare is the BAS. The BAS is the business activity statement, which documents taxes on goods and services (also known as GST), withheld taxes on worker payments, and taxes you have paid in advance in anticipation of your own tax costs. Late submissions can be subject to fines that get much heftier as time goes by.
Keep in the know with current or impending tax legislation changes. The legislation you haven't noticed can be very impactful on your company's overall taxes. Make sure you're keeping a close eye on upcoming legislation changes so you don't get caught unaware and end up doing a significant amount of extra work.
Good guidance is the door to a compliant and cohesive tax and financial strategy. Many financial service firms have accounting systems in place for businesses of all sizes and industries. It's important to choose a service that is knowledgeable, competent, and specialised. Tax professionals keep up with legislation changes as a key duty of their occupation and can guide you through confusing changes and verbiage.
A professional account can ensure that all your documents are entirely compliant and benefit your business strategy. Some companies may choose to hire a firm for their official documents, while others may choose to have one do all their accounting and returns. On the other hand, others may hire financial firms to check for compliance or get expert advice as needed. No matter the case, every company can benefit from consulting compliance professionals.
---
---
Our team of tax accountants is highly qualified, highly specialised compliance officers and financial experts. No matter what industry your company's in, we can help you meet your financial goals. We're an Australian accounting firm servicing Sydney, NSW, Melbourne Vic, Brisbane, the North Shore, QLD, and other multinational businesses.
At Silver Peacock & Co., we offer a variety of services entirely focused on assisting businesses for accounting compliance and tax planning. Whether you need expense accounting or statutory document preparation, we're here to partner with you to provide solutions.
---
Parramatta
Blacktown
Eastern Suburbs
CBD