Call Us Today For A Free Consultation.
Payroll Services Specialist in Sydney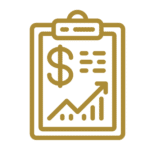 EXPERTISE
With our 20 and more years of experience in the field working with small and big companies, we deliver more value for less.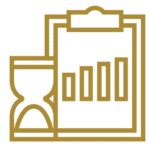 NO DOWN TIME
With our 364-day support , businesses have nothing to worry about. We are always just a phone call or email from you.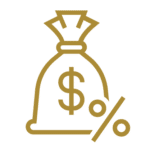 NO SURPRISE FEES
Our fixed price packages allow you to plan ahead and budget, knowing that you will never have hidden fees with us.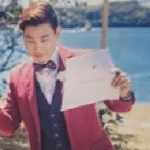 "I first started with one company at Silver Peacock & Co, they helped me with business planning and develop strategies to grow my business. Now I operate multiple companies successfully, thanks to the team at Silver Peacock & Co."

Royce
ABC Education Pty Ltd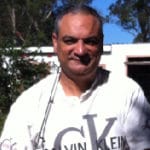 "Thanks to Silver Peacock & Co my business is thriving, they have always given me guidance with investment decisions and tax strategies. Very reasonable accounting fee, most of all great tax saving!"
Fred B
Bachour Enterprises Pty Ltd
Thanks to Silver Peacock & Co my business is thriving, they have always given me guidance with investment decisions and tax strategies.
Time is money and handling all of the documents that go into creating a payroll is a time-consuming task that employers just can't afford. That's why for years, Australian employers have trusted our team of experts here at Silver Peacock & Co. to handle their payroll services.
Our professional, cost-effective, and expert payroll company has consistently brought our clients peace of mind.
---
---
Payroll outsourcing is the best way to manage and accurately pay all your employees. It is often recommended as a viable strategy in order to meet a company's business requirements, and nobody organizes your payroll better than Silver Peacock & Co. Need to keep track of all the sick leaves your employees have taken? We take it into account.
Unfortunately, leaving yourself to do all the boring paperwork is detrimental to your overall productivity, which is where outsourcing payrolls become the only other viable solution. On top of that, we also provide single touch payroll services and salary packaging.
Focusing on your core business management is something we understand to be a top priority in business. Things such as employee leaves, employee self-service, and payroll tax can make accounting for a dynamically-shifting payroll difficult. But luckily, Silver Peacock & Co. provides the most effective and efficient payroll solutions, regardless of the issue.
What we do is have our customers speak and consult with trained representatives from our hr services to discuss the best payroll solutions. We can provide our plans with as much or little detail as you want. Whether you're looking for a lot of freedom with your payroll strategies, or just need to get the job done reliably and effectively, Silver Peacock & Co. can provide it all.
We Crunch the Numbers So You Don't Have To
---
---
The first step to our innovative process is collecting the data in-house, as we have all the necessary tools and equipment to get any job done.
The process is simple and can be done one click away - just by emailing all the important information for our up-to-date payroll software to crunch down on and provide a comprehensive payroll plan. Time sheets, employee information, fact sheets, pay runs etc. - once all the required information is sent, you can leave the rest up to us.
Everything from tax, to monthly superannuation, to pay slips can all be calculated and distributed for you easily and in a comprehensive manner. We can also help calculate pay for your new employees and have quality leave management services. Our team is always on standby to re-order and prepare new payroll requirements, regardless of what happens to your small business.
No demand is too small or too large for Silver Peacock & Co. We can also help you complete any end of the year PAYG payments along with filing all the tedious yet necessary tax return information. It's best to trust the payroll professionals with your payroll requirements.
---
---
Outsourcing your payroll is often recommended as a viable strategy of saving you and your company money. The simple act of allowing professionals to take over the payroll processing already saves you 40%-70% than if you were to use outsourced payroll services.
Relying on your own human resources department - who aren't experts - can be detrimentally costly in the future if they're not processing the payroll properly. They might be making the wrong payments and processing too much for your staff. Or perhaps even worse: you might be underpaying your employees for their hard work, resulting in accounting issues down the road.
Relying on a team of experts with years of experience is the only secure and reliable way to ensure both you and your employers both get the fair and correct amount of pay.
Taking all these factors and more into account, working with Silver Peacock & Co. is the best financial decision to make for your business.
---
---
You can always count on Silver Peacock & Co. for top notch professional services. What makes us better than our competitors is the fact that we deliver on time and fast. The level of sophistication and effectiveness of our systems and the expertise of our team is what makes us payroll experts. No other company pins down the science of STP better than us.
We hand it in whenever you need it handed in, giving our customers a secure and finalized deadline for when the payroll will come out. We always adapt to your needs first. Our payroll service help clients all across Australia: Brisbane, Sydney, Perth and more.
---
Parramatta
Blacktown
Eastern Suburbs
CBD